Many Hats Creative
Words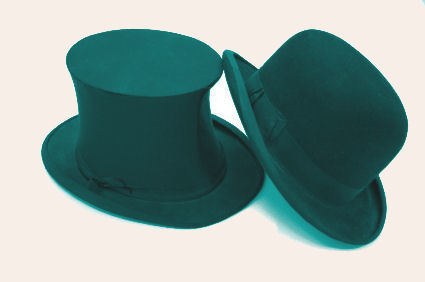 My true stock in trade is copywriting. The term "copywriting" covers a lot of territory, encompassing everything from drafting a simple business letter (or an important email) to concepting an entire advertising campaign across many different media--and I've completed projects that included copywriting for nearly every business application and in every media.
Experience . . .
Over the last six years, I've worked with hundreds of clients: from local mom and pop shops, to Fortune 100 companies, written ads about every product and service from rocks (for a manufacturer of cast stone products) to the services of the world's largest and most succesful IT company, and everything in-between. Along with every ad I've concepted and drafted, I've worked with clients who had both creative and technical teams to develop a strategy for using the ads or ad campaigns in the larger context of a technical or overall marketing solution.
Rate and Rationale . . .
My rate is negotiable based on who you are (I charge less for non-profits, longer term relationships, etc.), how much work you want to do with me, and the type of work. Generally, people with less ability and far less experience frequently charge higher rates than I do (on average about $65 to $175). Very few charge less.I charge less for two reasons: 1) I like to work more than I like to actively sell; and 2) I like the feeling that I'm a very good value for the money.
Project Example . . .
Recently, for a full-color tri-fold flyer with an advanced design, custom photography, images, and layout I charged (for discovery, design, copywriting, etc.) 20 hours. The total cost with some graphic designer help and printing (for 2,500 pieces) was $1,950 or about 78¢ per piece.
I can quote a per project estimated fee with not-to-exceed or am willing to work on a strictly hourly basis.
Types of Projects I've done . . .
Web site development (copy, strategy, concept development, navigation, seo term development, etc) | Print Brochures (a few) and eBrochures (hundreds) | Print ads | Corporate press releases (many of these) | White papers | Best practice articles | Direct mail letters and collateral | Newsletters | Radio spots | Direct mail sales letters | Video scripts